How to effectively find online peer-reviewed journal articles at the UTSA Libraries.
What Do Others Have to Say About Library Quick Search?

How Can You Navigate Through Library Quick Search?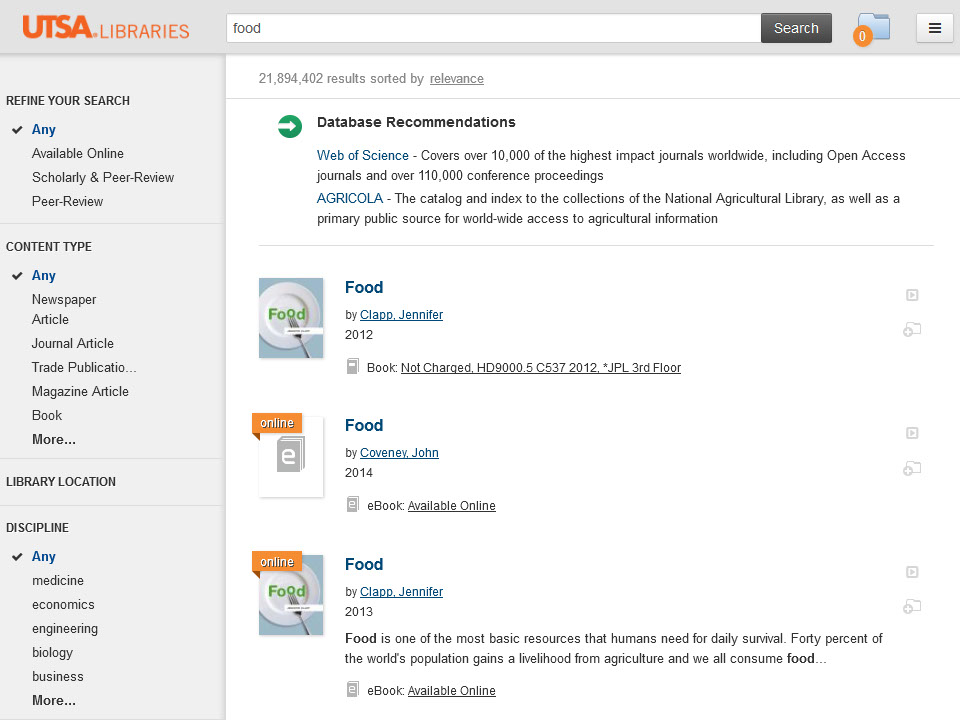 • The authors' degrees or research institutions are mentioned.
• The article includes a list of references, works cited, or footnotes.
• If the article has illustrations, they are informational charts, graphics, or diagrams.
• The content of the article is written for educated readers in a particular academic field.

Designed and developed by UTSA Libraries Learning Technology Department at John Peace Library, University of Texas at San Antonio, 2019.