History of the


John Peace Library
When universities are rated or evaluated, it is on the basis of the quality of faculty and the quality of library
Peter T. Flawn, UTSA President 1973-1978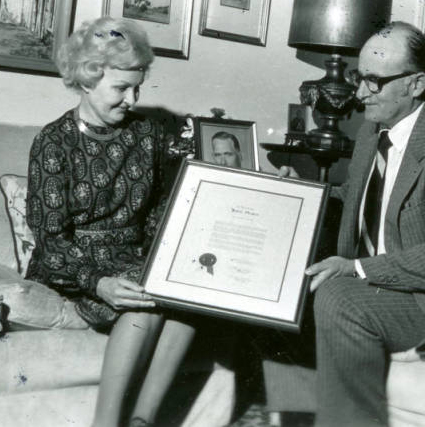 On Dec. 13, 1974, the University of Texas Board of Regents officially dedicated a library building for UTSA and named it in honor of the late John R. Peace II, an active member of the San Antonio community who championed efforts to bring a four-year public university to San Antonio as a member of the Board of Regents of the UT System. Peace had previously donated his collection of early Texana books and manuscripts to the library in 1973.
San Antonio architect O'Neil Ford designed the building to be a centralized plaza for the university, which at the time was the largest new university under construction in the United States. The library was completed in late 1975 at a total cost of $10,120,489, and it was UTSA's largest building at 225,891 square feet.
Six weeks prior to the library's opening, books arrived by the truckload with 4,100 boxes containing 150,000 volumes to be checked in, sorted and shelved for student access. Thirty library employees worked frantically to get all the titles cataloged in Library of Congress sequence.
The John Peace Library opened to students on June 2, 1976. It housed 350,000 volumes — 200,000 of them on microfilm — and had study space available to accommodate about 1,300 students. The John Peace Library is still UTSA's largest library, with four floors containing resources, study spaces, academic support services and a food court.
Library Milestones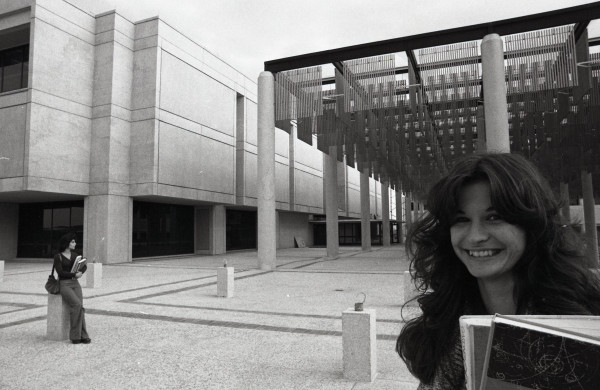 In 1973, before the JPL was constructed, UTSA was designated as a depository for government documents which was an important step in allowing the library to receive free of charge material issued by federal agencies, including scientific and engineering reports and statistical data.
In 1989, the JPL switched from its traditional card catalog to an online computer catalog, making 26 terminals available to users searching for library materials.
Michael Kelly was UTSA's first director and dean of libraries, serving under four presidents during his 33 year tenure from 1972-2005. He was the guiding force behind the formation of both the John Peace Library and Downtown Library (dedicated in January 1999). Kelly is credited with building the library's initial collections under budget constraints, as well as instituting a student library resource fee that enabled the libraries to add to collections and staff to support the growing university.
Following an interim period where the libraries were led by professor of history David Johnson, Krisellen Maloney was hired as dean in 2009. She led a five-year, multimillion-dollar renovation of the John Peace Library. Collaborating with multiple offices across the university, she oversaw the creation of the Faculty Center to support faculty development; the Learning Commons, a one-stop shop for student academic support; and the Applied Engineering and Technology Library, which is recognized as the nation's first bookless library on a college or university campus. She also bolstered the development of UTSA's Special Collections, which features distinctive research materials documenting
Dean Hendrix was hired as UTSA Libraries third dean in 2016.
2009-2014 Renovation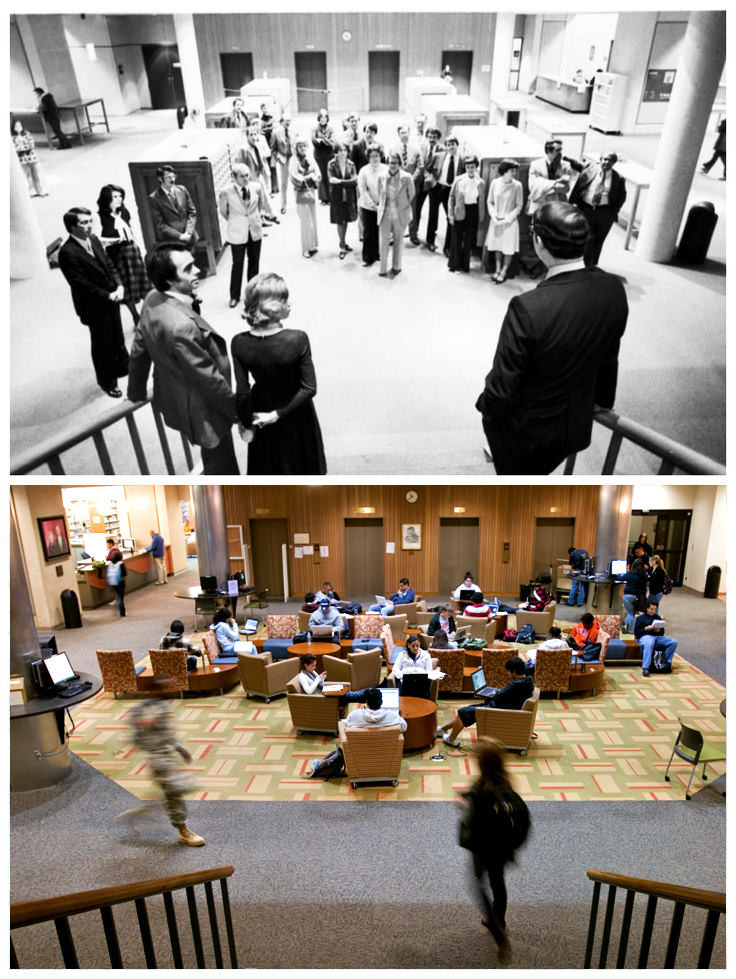 In summer of 2014, the John Peace Library came to the end of an extensive renovation that began in 2009. The makeover was designed to modernize the building and support learning and research in a digital age.
Renovation Highlights
Integration of the Writing Center and the tutoring and supplemental instruction units of the Tomás Rivera Center for Student Success, creating a focal point for student learning and engagement.
GroupSpot and TeamSpace, state-of-the-art digital classrooms and study spaces that facilitate collaboration through small group tables with shared displays.
A central Information Commons for computing, collaboration and research.
Quiet Study areas for students seeking a sanctuary where they can focus on reading or writing.
Relocation and expansion of Special Collections, including climate-controlled storage and a handsomely furnished reading room for researching rare materials.
The addition of 29 group study rooms, including some dedicated for graduate student use.
A 125 percent increase in the number of study seats throughout the library.
Take our virtual tour to see what the John Peace Library looks like today