Ross Heinsohn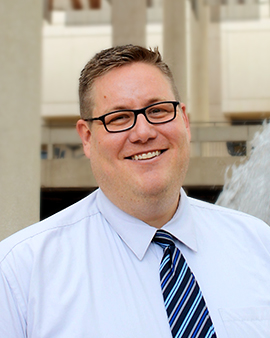 Web Developer
Communications
Profile
Ross is responsible for administering, implementing, developing, updating, and maintaining all existing and new UTSA Libraries websites, pages, and third-party applications. He provides support and training to library staff, and writes documentation for existing systems. He is also responsible for the development and implementation of all email/digital marketing. His duties include administrative functions in:
MailChimp Marketing emails
Wufoo Online Forms
Ross holds a B.A. in Philosophy with a minor in Theology from The University of Saint Thomas in Houston.