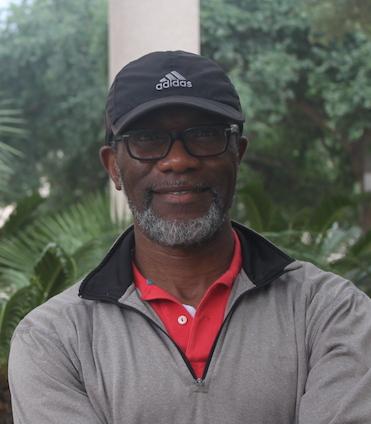 Lecturer II, Philosophy & Classics
HUM 2033: Introduction to the Humanities II
Student savings/semester
$6,960
Okpala is working with the UTSA librarians to identify OER and materials already paid for by the library that align with his curriculum in several of his courses. The end result will be library research guides: one-stop sites where students can find all of the learning materials they need for his courses.
More from Okpala:
"My vision is that OER will become the stable platform for teaching in the Humanities. Open educational resources are actually rich in my discipline: because it is a rather old and vast discipline, resources abound. Besides the cost-saving aligned with adopting OER and library resources, using these materials also help students to understand the significance of the library: using library resources for teaching reinforces information literacy concepts.
At my previous job as director of the Writing Program, I worked with the library to design a research guide that was used for all sections of a college writing program in the school and saved students over $40,000. In so doing, the writing faculty streamlined assignments to reflect the nature of the resources we had selected; students were able to find all of the resources in one place. The best part was the currency of the resources and how they tapped into multiple literacies: some of the resources had audio, video, and even a place for dialog exchange.
I eliminated the challenge students face in tracking down used or old editions of textbooks as well as the challenge of forgetting to bring their textbooks to class. With that understanding, I advocate for increased use of OER. It saves students money, and leads students to the library. Using OER reflects a 21st century literacy practice of incorporating technology into learning and providing learning materials to students without limitations."