This event has been postponed until further notice
---
An evening of fine food and drink inspired by UTSA's renowned Mexican Cookbook Collection.
Ven a Comer!
---
Mezcal and Wine Tasting Reception
6:00 – 7:30 p.m.
Mezcal expert Pedro Jiménez Gurría will present guests with a tasting experience to delight those both familiar and new to this agave-based liquor from Mexico.
An Extraordinary Meal
7:30 – 10:00 p.m.
Discover how the past influences today's Mexican cuisine with a menu developed by a team of groundbreaking chefs from Mexico and San Antonio. Enjoy modern interpretations of traditional recipes from the collection.
Private Viewing
Join us in Hotel Emma's Cellar J for a private viewing of a selection of cookbooks from UTSA's renowned Mexican Cookbook Collection. UTSA's archivists and rare book experts will share insights regarding the collection, which includes handwritten recipe books providing an intimate view of domestic life and Mexican culinary culture.
---
Attire
Dressy Casual – Guayaberas Encouraged
Questions?
Call Felipe Barrera at (210) 458-4098
---
Amazing Night, Great Cause
Proceeds from the event will support UTSA's Mexican Cookbook Collection, one of the city's archival jewels with more than 2,000 titles from 1789 to the present.
---
Directions
Featuring the Cuisine and Spirits of Celebrated Chefs
Roberto
Solís
is owner/chef of Nectar restaurant in his native Mérida, where his cutting-edge techniques highlight the rich and diverse ingredients available on the Yucatán peninsula.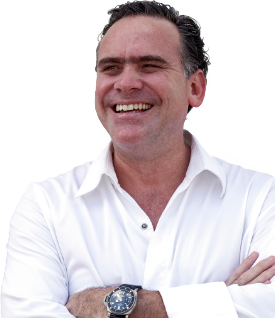 Jaime
Gonzalez
is the executive sous chef at Hotel Emma's Supper restaurant. He is a graduate of the Master's Program at the Culinary Institute of America. He credits his great-grandfather and mother as his culinary influences.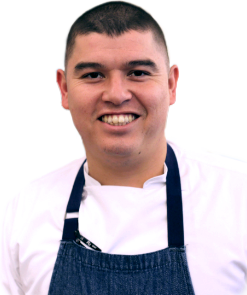 Pedro Jiménez Gurría

Mezonte Mezcal

Guadalajara

Pedro Jimenez Gurria is curator of agave distilled spirits for Mezonte, an organization that promotes, supports and preserves the production and practices of traditional agave spirits.

John Brand

Supper at Emma

San Antonio

John Brand is the chef and culinary director at Hotel Emma. His twenty-five years of culinary experience includes stints at The Little Nell, The Broadmoor and Keswick Hall.