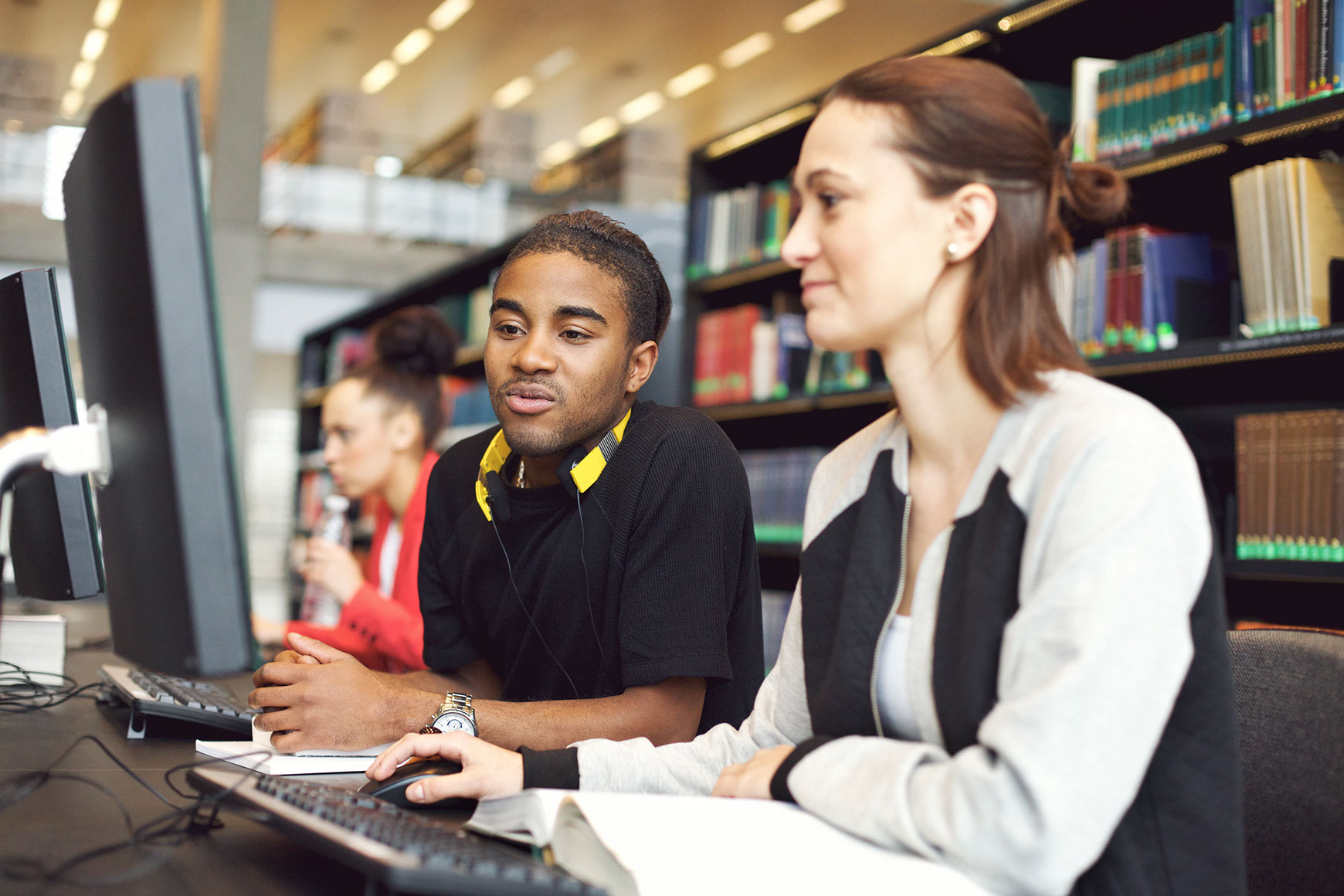 Library Quick Search
How to effectively find online peer-reviewed journal articles at the UTSA Libraries
What Do Others Have to Say About Library Quick Search?
How Can You Navigate Through Library Quick Search?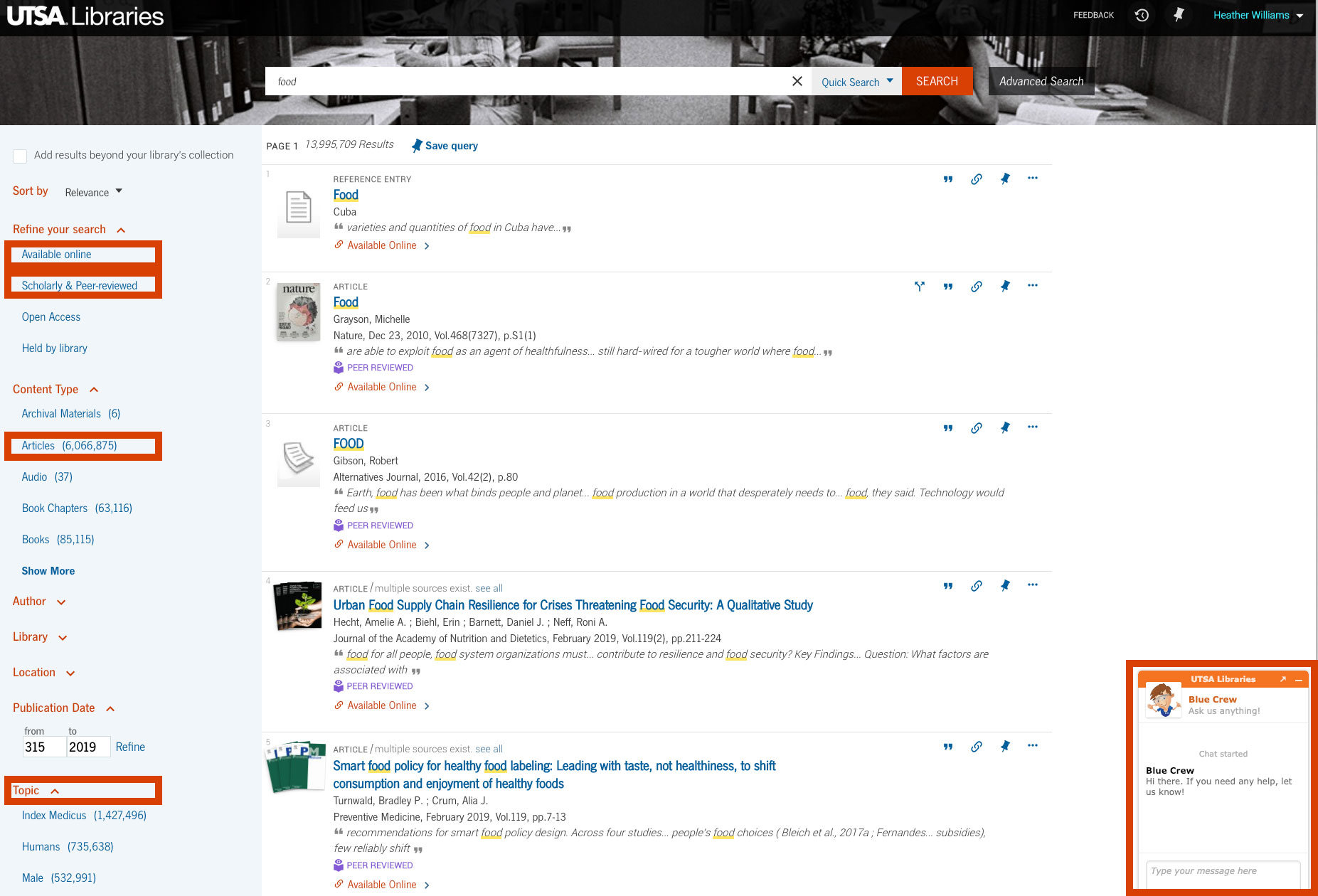 AVAILABLE ONLINE
displays only articles that you can view/download.
Saves you time.
SCHOLARLY & PEER REVIEW
displays only articles from peer-reviewed journals. Note: Not every article from a peer-reviewed journal is necessarily a peer-reviewed article. Be sure to use your checklist of scholarly criteria.
JOURNAL ARTICLE
Displays only articles from journals (not necessarily peer-reviewed, unless you also use the Peer-Review option.)
TOPIC
Helps focus on publications for a particular area of academic study.
CHAT WITH BLUE CREW
If you have any questions along the way, just ask the Blue Crew.
• The authors' degrees or research institutions are mentioned.
• The article includes a list of references, works cited, or footnotes.
• If the article has illustrations, they are informational charts, graphics, or diagrams.
• The content of the article is written for educated readers in a particular academic field.