Ammi Bui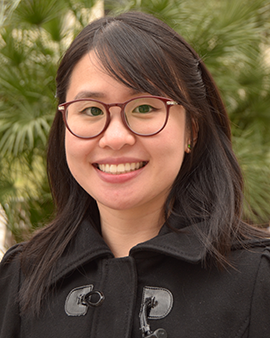 Student Success Librarian
Research & Education
Profile
Ammi is the Student Success Librarian housed at JPL. She provides support to the First-Year Experience program and various campus services offices. She works with freshmen and sophomore students, and is aiming to work more with transfer students.
Ammi has a B.A. in History from the University of California San Diego and an M.L.I.S. from the University of Washington . Before coming to UTSA, she worked at the Newport Beach Public Library in southern California, where she was the Teen Volunteer Coordinator and co-ran the Young Adult Advisory Council.
Outside of UTSA, Ammi is a member of the NMRT Communications group and the APALA Family Literacy Focus (Talk Story) Committee, and serves as Chair of the APALA Adult Nonfiction subcommittee (part of the APALA Literature Awards Committee).