Charles Wu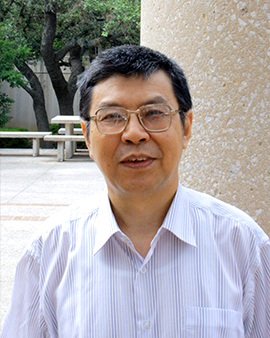 Librarian
Research & Education
Profile
Charles provides in-depth individual consultations on research topics, data resources, and specialized search tools such as Datastream, Bloomberg, Capital IQ, WRDS, Thomson Reuters Checkpoint, and Engineering Village, to name just a few. He partners with faculty to provide classroom instruction, workshops, and presentations on library resources and specialized search tools for a variety of courses, assignments, and research projects. He creates research guides on library resources and search strategies in his subject areas, some of which are general, and others customized for specific courses or research.
Charles has been at UTSA since 2001. His prior professional experience includes working at a community college library, and teaching at a college in China.
Charles holds a Master of Arts from East China Normal University in Shanghai, China. He earned his Master of Library and Information Science from the University of Texas at Austin. His ORCiD ID is 0000-0002-5460-7233.