Natasha Arguello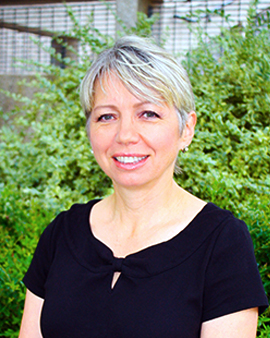 Head of Research and Education Services
Research & Education
Subject Specialist for
Profile
Natasha supports the research, teaching, and learning needs of the faculty and students at UTSA's College of Business. She oversees the budget for electronic and print collections in these areas and evaluates and recommends new business e-resources for purchase.
Natasha provides classroom instruction, workshops, and individual consultations on business research and using specialized search tools. She works with faculty to tailor her presentations to address students' assignments.
She also helps students and faculty in the College of Business with their research projects, ranging from basic company and industry research to international business to specialized data requests. She plays integral roles in UTSA's Entrepreneurship Program and the Student Technology Venture Competition, advising students on their market research strategies.
In addition, Natasha reviews license agreements for electronic resources, is a member of the copyright advisory team, and works on special projects in emerging scholarly communication. She is a member of the research impact committee, working to inform faculty on managing their online researcher identity.
Natasha has been at UTSA since 2008. Her prior professional experience includes a public library, software company, and teaching at the university and high-school levels.
Natasha received her Master of Library and Information Science from the University of Texas at Austin. Her ORCiD ID is 0000-0002-8090-8478.