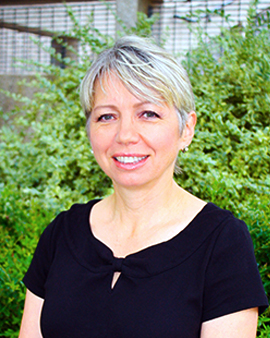 Head of Research Engagement & Scholarly Communication
Research Engagement & Scholarly Communication
Profile
Natasha leads the Research Engagement and Scholarly Communication department which provides expert assistance in the following areas:
Copyright, publishing, open access, and Runner Research Press
Open educational resources
Managing online author profiles and documenting research impact  
Rigorous literature research strategies, systematic reviews, and citation management tools
Finding datasets, statistics, and primary sources
Data management plans and funders' mandates for research data
In addition, Natasha serves as a liaison to the Alvarez College of Business supporting research, teaching, and learning in Economics, Entrepreneurship, Management, Management Science and Statistics, and Marketing. She is responsible for electronic and print collections in these areas.
Natasha offers in-person and virtual instruction, workshops, and individual consultations on business research strategies and using specialized business search tools. She can also assist with literature and patent searching, understanding research impact metrics, and managing digital scholarly presence.
Natasha received her Master of Library and Information Science degree from the University of Texas at Austin. Her ORCiD ID is 0000-0002-8090-8478.