The Arturo Infante Almeida


UTSA Art Collection Endowment

Please join us in celebrating and honoring UTSA's champion of the Arts, Arturo Infante Almeida. Through his love and passion for the arts, his 20 years of service at UTSA, and the support of former UTSA President Ricardo Romo, Arturo helped to create and build one of the largest Chicano and LatinX art collections at an academic institution. Today, he continues to work with UTSA President and First Lady, Taylor and Peggy Eighmy, on advancing the arts at the university.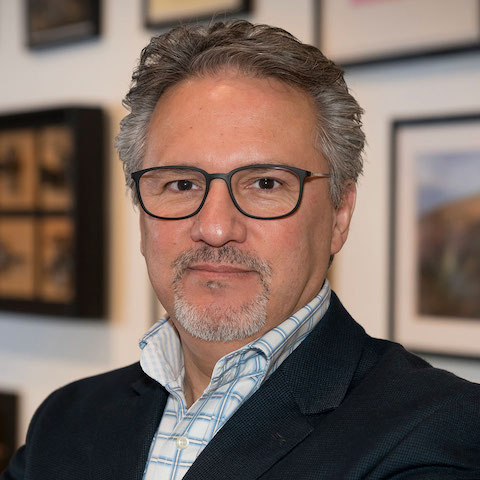 Make a Gift
Contributions of any size to the Arturo Infante Almeida UTSA Art Collection Endowment are valuable in ensuring our university continues to celebrate our communities' art and culture and makes it available to all.
Levels of Giving
Founding member: $25,000+
Champion member: $10,000+
Friends of the Arts member: $1,000+
Beyond outright gifts, UTSA has multiple avenues available to make an incredible impact including accepting gifts of art. Whether a painting, sculpture, or other pieces of artwork, these invaluable items can be donated to our university. Additionally, you may consider including UTSA in your estate plans; such generosity provides exceptional educational opportunities to future generations of Roadrunners. Whether or not you already have a will or trust, you can easily add UTSA as a beneficiary. 
Contact
For questions about the many ways to support the Arturo Infante Almeida UTSA Art Collection Endowment, contact our development office at 210-458-4098. You may also schedule a meeting with our Senior Director of Development for UTSA Libraries, Felipe Barrera, to review strategies and determine the best avenue to make your gift.
About the Endowment:
The Arturo Infante Almeida UTSA Art Collection Endowment provides financial support to the UTSA Art Collection. Contributions to the endowment will reinforce and strengthen the University's standing as one of the premier Hispanic-serving universities in the country and safeguard the collection's legacy.
With a goal to raise $1 million, funds distributed from the endowment will be used to maintain, grow, and promote the UTSA Art collection, support related research activities, and expand community engagement.
---
About the Art Collection
The UTSA Art Collection includes over 2,700 works by more than 600 established and emerging artists including Manuel Alvarez Bravo, Judy Baca, Alexander Calder, Mary Cassatt, Dale Chihuly, Carmen Lomas Garza, Graciela Iturbide, Luis Jimenez, Mike Mandel, Cruz Ortiz, Jessie Trevino, Vincent Valdez, Fletcher C. Benton, and Manny Vega, to name a few.
As a public collection, it supports local artists through exhibitions, publications, and lectures. And enhances the educational environment for thousands of students, faculty, and staff at UTSA.
---
About Arturo Infante Almeida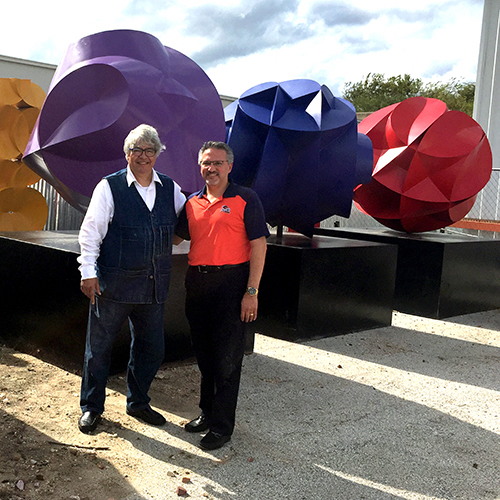 Arturo Infante Almeida has served as curator of the UTSA Art Collection since 2002. Dedicated to promoting San Antonio and South Texas artists, he is committed to advancing the region's thriving art community. An advocate of local art and culture, he has partnered with museums, galleries, businesses, cultural organizations, and artists to promote new exhibition spaces and opportunities for cultural exchange. He initiated The Texas Contemporary Artists Series at the UTSA Institute of Texan Cultures.
Arturo's love for the arts and in particular those in San Antonio and South Texas has left a mark in the lives of many including artists, galleries, and the art community of San Antonio as a whole. His passion and expertise can be seen in exhibits like VOZ, one of the largest Mexican American and LatinX art exhibits in the country; Sebastian in San Antonio: 50+ Years / 20+ Sites / 100+ Works, an exhibition that featured creations from the famed Mexican artist displayed in public spaces across the Alamo City; and Veinticinco, which featured 25 Latino and Latina artists who produced original prints for the exhibit.