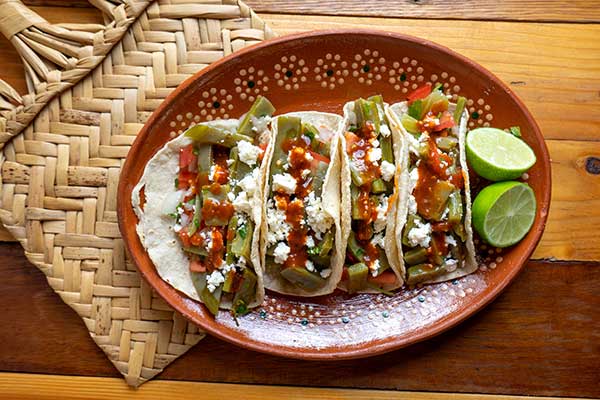 MAY 12, 2021 — From birria to barbacoa and nopalitos to taquitos, main dishes—or platos fuertes—take center stage in the latest volume of "Recetas: Cooking in the Time of Coronavirus," an e-book released by the UTSA Libraries.

Using recipes from the Mexican Cookbook Collection, librarians and archivists selected 13 dishes featuring food traditions that define Mexico's culinary history. 

Elizabeth Johnson, chef and founder of Pharm Table in San Antonio, wrote the foreword to the newest edition and helps readers navigate the publication.

"It goes without saying that UTSA's Mexican Cookbook Collection is more than a repository of recipes. It is a vehicle for understanding the cultures that have shaped the Texas-Mexico experience," she writes in the e-pub. "At Pharm Table, we are inspired by the ancient wisdom inherent in pre-Columbian cooking techniques, native plants and seasonal cooking, and we use it to guide our creative process. This collection serves as a fountain of information for anyone interested in learning about the diverse foods and cultures of Mexico."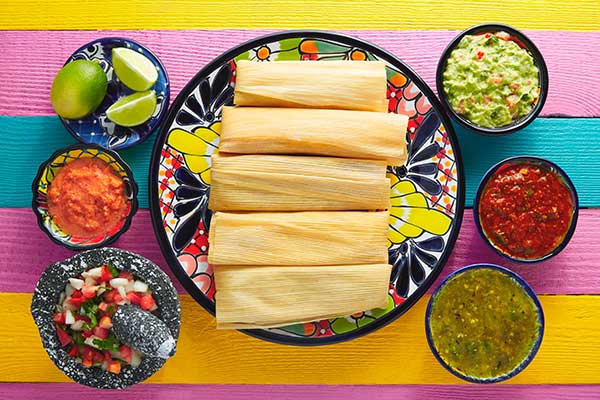 With travel restrictions in place due to the COVID-19 pandemic, Johnson notes the importance of access to valuable resources for both experienced and novice cooks. 

"I urge you to use these foods as a bridge to bring you closer to neighbors and friends," Johnson said. "Studying the ancient and living food culture of a region deepens our understanding of our own community and that of our neighbors to the south."

The digital publication includes recipes in Spanish and translated into English. The mini-cookbooks are free and available to the public. 
The first volume of the "Recetas" series featured recipes for Mexican desserts, including baked bananas, rice pudding and churros. The second volume featured Mexican beverages, including atole, horchata and mezcal margarita. 

To view or download all three volumes of "Recetas: Cooking in the Time of Coronavirus," visit lib.utsa.edu/recetas 

UTSA's Mexican Cookbook Collection includes over 2,000 titles in English and Spanish documenting the variety and history of Mexican cuisine from 1789 to the present, with most books dating from 1940-2000. In addition to broad general coverage, the collection includes concentrations in the areas of regional cooking, healthy and vegetarian recipes, corporate advertising cookbooks, and manuscript recipe books.

The UTSA Libraries Special Collections brings national recognition to the university for distinctive research materials documenting the diverse histories and development of San Antonio and South Texas. Collecting priorities include the Mexican American community, activists and activism, women and women's organizations, art and artists, the history of the African-American and LGBTQ communities in our region, Mexican cookery, San Antonio's culinary history, urban planning, and UTSA's history.
 
Click to view and download "Recetas"