SEPTEMBER 16, 2021 — A new, interactive tour produced by the UTSA Libraries and Institute of Texan Cultures allows users to experience San Antonio's significant role in the Mexican American civil rights movement on the same streets where history was made.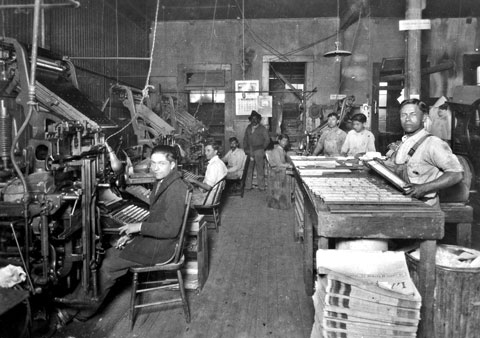 Featuring a selection of sites on the city's historic West Side, "Mapping the Movimiento" allows users to take a narrated driving or walking tour of 15 locations that gave rise to activism and advocacy. 

The tour utilizes geographic information system (GIS) technology to provide map-based navigation on mobile devices and features supplemental images from archives housed at the UTSA Libraries and the Institute of Texan Cultures.

Project researchers spent several months interviewing and collecting stories from more than a dozen San Antonio community organizers in order to enhance and enrich the archival materials presented in the tour. 

John Phillip Santos, university distinguished scholar in Mestizo Cultural Studies at UTSA, serves as narrator and content advisor for the tour.

"This project makes it possible for people to walk history in a way that becomes manifested in the physical space," he said. "It allows us to wander these routes and experience firsthand the emergence of a powerful kind of political consciousness, and it helps us actualize the pivotal role San Antonio plays in the story of the movimiento."

Whether fighting for the labor rights of garment workers or calling for equal opportunities for West Side students, the work of local activists led to a nationwide movement for Mexican Americans in the 1960s and 70s.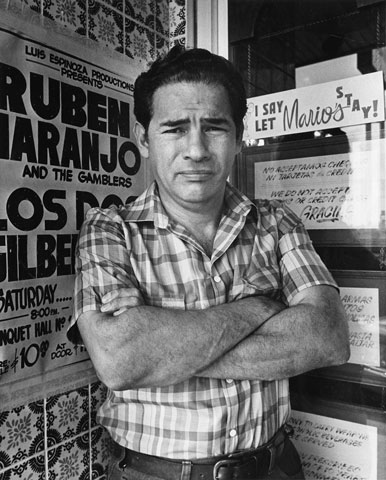 "San Antonio was an extraordinary center for political progress," Santos said. "We're talking about a story that's at the endangered edge of being lost to time, so it's really important to recover it and to tell the story for future generations."

UTSA Vice Provost and University Librarian Dean Hendrix said the project highlights the work of local leaders who were instrumental in calling for political, economic and educational reform.

"This city is a city of heroes, and we're steeped, block by block, with historic places where Mexican Americans struggled and prospered," he said. "San Antonio is a walking museum of culture and history—it's the cradle of the Chicano civil rights movement." 

The tour was made possible by the collaborative effort of community members, archivists, museum professionals and faculty, Hendrix said.

"The project combines the strength of libraries in technology, innovation, information access, description and special collections with that of museums—curation, interpretation and experiential learning," he said. "All of these elements combine into a product we believe will have great impact for students and for the community."

UTSA Libraries and ITC collections hold over 3.5 million photos and multimedia formats that document the history of San Antonio and South Texas, including archives from such organizations as COPS/Metro Alliance, La Raza Unida, United Farmer Workers of Texas,  Guadalupe Cultural Arts Center, Fuerza Unida, the Mexican American Business and Professional Women's Association of San Antonio and the Southwest Voter Registration Education Project.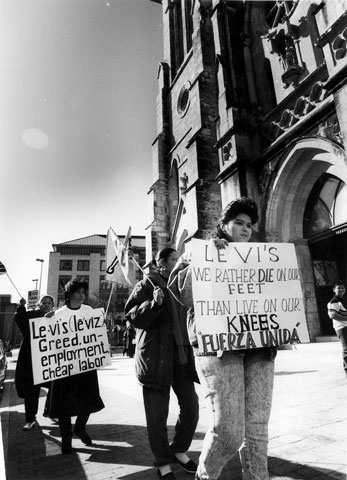 "Libraries and museums provide spaces for people of all ages to learn and create change in their world," Hendrix said. "At UTSA Libraries, we strive to be the preeminent library of the Mexican American experience by providing access to important collections so that students and community members are reflected in research produced at UTSA."

Project researchers limited the tour to 15 sites but included space for community input so that users can share their own experiences with the movement.

"These 15 locations represent only a slice of the impact made by generations of Chicano activists," Hendrix said. "We hope to keep collecting stories from those who galvanized the movement, and we invite users to share stories with us on the tour site."
To take the tour, log on to "Mapping the Movimiento" at lib.utsa.edu/movimiento.

Take the tour!
The UTSA Libraries are at the forefront of reimagining the 21st-century academic library. With four locations across three campuses, the libraries are fueling UTSA's ascent to a premier public research university by providing students and faculty with seamless, comprehensive access to information and learning resources as well as innovative spaces for active learning and interdisciplinary scholarship.
The UTSA Institute of Texan Cultures gives voice to the experiences of people from across the globe who call Texas home, providing insight into our past, present, and future. A unit of the Vice President for Academic Affairs at The University of Texas at San Antonio, the ITC is a Smithsonian Affiliate and is located on the UTSA Hemisfair Campus in downtown San Antonio. Resources for multiple audiences are available at TexanCultures.utsa.edu.