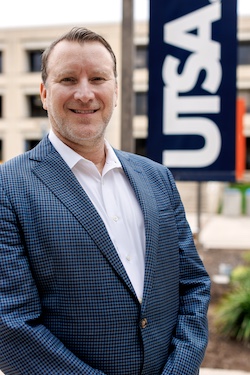 Welcome to the University of Texas at San Antonio Libraries!
Every day I set foot in the Libraries, I am inspired by our wonderful students. I see their creativity, their drive, their intelligence and their heart, and I am inspired to foster their success. My dedicated colleagues in the Libraries also believe in the promise of our students. Day in and day out, they work hard to make positive differences in our students' academic careers and our world. We take pride in the excellent work we do at UTSA Libraries.

In 2022, our priorities center on student success:

As we establish ourselves as a premier public research library, we will continue to build distinctive collections, innovate new services, and most importantly, connect to our communities.
Dean