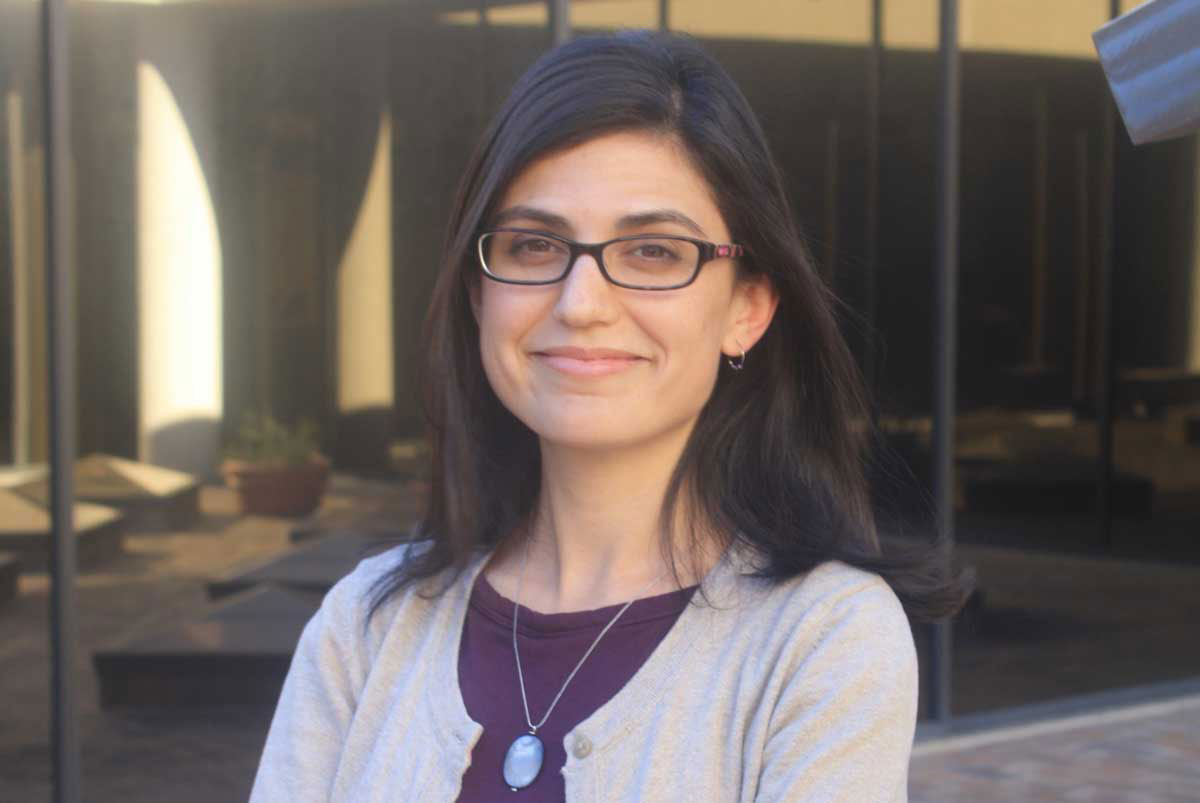 MAY 24, 2021 — Julianna Barrera-Gomez, digital archivist at the UTSA Libraries Special Collections, was named recipient of the Individual Impact Award by the Texas Digital Library.

The award recognizes one individual from across the state who has made significant contributions and improvements to the field of digital curation and digital scholarship. 

"We are so proud of the work Julianna accomplishes for Special Collections and for UTSA," said Amy Rushing, assistant dean for Special Collections at UTSA Libraries. "She is approachable, enthusiastic and willing to share her valuable knowledge and expertise in digital curation, and she is an advocate for making information easily discoverable for all users."

Barrera-Gomez is responsible for leading the creation, maintenance, and stewardship of digitized and born-digital archival collections within UTSA Libraries. 

She leads the process for collecting and preserving digital content online so that visitors can easily access items from Special Collections on the library's website. This includes coordinating and overseeing the digitization of Special Collections' archival holdings, historic photographs and the UTSA Mexican Cookbook Collection, the largest in the nation. 

"The work that Julianna and her team perform helps remove so many barriers for users," Rushing said. "Digital curation allows us to put collections online and share with the widest possible audience. It's important work that's behind the scenes and often goes unnoticed, so we are completely thrilled she is being recognized for her leadership and service."

Each year, the Texas Digital Library honors individuals and groups that have made outstanding contributions to the advancement of digital libraries. Nominations come from members of Texas libraries, archives, museums, cultural heritage institutions, nonprofits or collectives.

The award recognizes the efforts Barrera-Gomez has undertaken in developing a shared vision for digital stewardship for both the UTSA Libraries and the UTSA Institute of Texan Cultures. She has helped create a roadmap for library and museum digital content from the point of creation through its preservation.

"Our digital collections help document the diverse history of our region, and they preserve the stories and images that are unique to San Antonio and South Texas," said Dean Hendrix, dean of UTSA Libraries. "We are very proud of Julianna for her well-earned and well-deserved recognition and congratulate her for this distinguished award." 

Barrera-Gomez has served on committees, working groups and steering committees to advance digital stewardship best practices at the state level. Through her service, she makes significant contributions in building a sense of unity and purpose and is an advocate for smaller institutions that are often operating with restricted resources like small staff sizes, a lack of specialized expertise, inadequate technical infrastructures and limited budgets.  

Barrera-Gomez holds a master's degree in Information Science from the University of Michigan, a master of arts degree in Anthropology from the University of California, Riverside and a bachelor's degree in Anthropology from Brandeis University. 

The Texas Digital Library is a collaborative consortium rooted in higher education. Its mission is to encourage and promote equitable access to and preservation of digital content of value to research, instruction, cultural heritage and institutional memory. To see a list of all winners for 2021, visit tdl.org/awards.
The UTSA Libraries are at the forefront of reimagining the 21st-century academic library. With four locations across three campuses, the libraries are fueling UTSA's ascent to a premier public research university by providing students and faculty with seamless, comprehensive access to information and learning resources as well as innovative spaces for active learning and interdisciplinary scholarship.

The UTSA Libraries Special Collections brings national recognition to the university for distinctive research materials documenting the diverse histories and development of San Antonio and South Texas. Collecting priorities include the Mexican American community, activists and activism, women and women's organizations, art and artists, the history of the African-American and LGBTQ communities in our region, Mexican cookery, San Antonio's culinary history, urban planning, and UTSA's history.