(12/7/2022)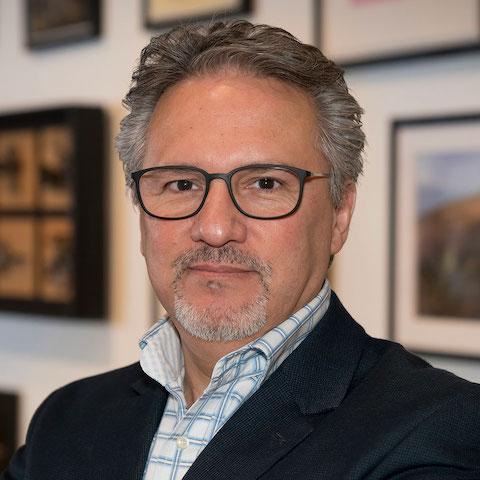 The University of Texas at San Antonio has an incomparable art collection comprising more than 3,000 pieces, built over the last 20 years, thanks to the drive and passion of UTSA Art Specialist and Curator Arturo Infante Almeida. In honor of Almeida's lifelong love for the arts and dedication to advancing the arts at the university and in the community, UTSA recently created the Arturo Infante Almeida UTSA Art Collection Endowment.
With a goal to raise $1M, the endowment will maintain, grow, and promote the UTSA Art Collection, support related research activities, and expand community engagement. Through Almeida's work, UTSA has one of the largest Chicano and Latinx art collections of any academic institution.
"The UTSA art collection is the vision of many people," Almeida said. "Beginning with former President Ricardo Romo and continuing with President Taylor Eighmy. UTSA would not have the incredible art collection that it has, nor would we have been able to be a beacon for young artists, local artists, museums, galleries, and businesses without the leadership of this university."
The art displayed across the university's four campuses brings vibrance and cultural enrichment to the buildings students use most often. Over time, the university has added works from alumni such as Richard Armendariz to the collection that continues to inspire art students to have their work on display at the university.
"We want to provide educational experiences that inspire creativity and spark dialogue," said Dean Hendrix, vice provost and university librarian. "We created the endowment to ensure that the collection is accessible and discoverable for students and the entire SA community now and into the future."
"Through the endowment, we can continue to provide the very best cultural resources for our Roadrunner nation through exhibitions, lectures, new acquisitions, and teaching and learning support," he added.
In the early 1990s, UTSA began collecting fine art created by South Texas and international artists. Now, the collection includes more than 500 established and emerging artists, including Mexican Photographer Manuel Alvarez Bravo, Mexican Sculptor Sebastian, American Painter Luis Jimenez, Spanish Painter Pablo Palazuelo, Impressionist Mary Cassatt, American Sculptor Fletcher C. Benton and so many more.
"The Art Collection is an important part of who and what the university represents," Senior Director of Development Felipe Barrera said. "As a Hispanic Serving Institution, in a majority Hispanic city, we want to ensure that the collection has the financial support to continue to be reflective of the university and the community we live and work in as a whole."
To kickoff the endowment fundraising efforts Alan Beckstead, Danny Lerma, and Stephen Annala, major university supporters, have gifted over 50 works from their private collections. The gifts included priceless works by Andy Warhol, Robert Mapplethorpe, and Paul Cadmus.
Barrera noted that fundraising for the new endowment will be part of UTSA Libraries' priorities during the next five years, as part of the university's Be Bold Capital Campaign.
Explore Further:
Donate to the Arturo Infante UTSA Art Collection Endowment

Learn more about The UTSA Art Collection