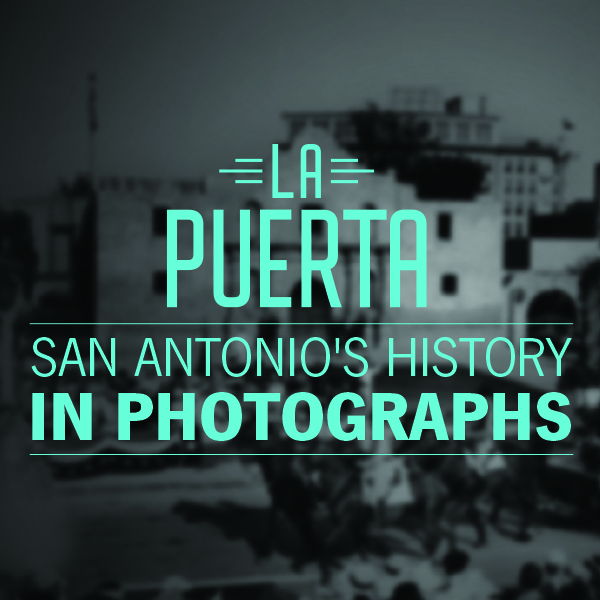 UTSA Libraries Special Collections presents an online photo exhibit, highlighting moments in San Antonio's history. La Puerta: A Photographic Journey of San Antonio opens the door to the city's past as part of its Tricentennial celebration.
As a partner of San Antonio Tricentennial, UTSA Libraries' archivist-curated digital exhibit reflects the people, places, events, and culture that make the Alamo city unique. The website showcases pictures from as early as the 1860s, including galleries in Activism, Missions, Celebrities, Culinary Traditions, Fiesta, Hemisfair, Military, Rodeo, the San Antonio River, Street Scenes, Stunts and Critters and UTSA History.
Sparked by the popularity of the historic photo collections, Special Collections features San Antonio's history and culture through a photographic lens during the Tricentennial.
"Our goal for the project is to provide San Antonians with a fun and visually enticing way to interact with the past," said Amy Rushing, head of Special Collections
The UTSA Special Collections photograph collection is one of the largest and most-frequently explored resources within the department, originating from commercial photographers, personal papers, organizational records and archives. Photographic holdings include the General Photograph Collection, Zintgraff Studios Photograph Collection, Gil Barrera Photographs of UTSA, UTSA Office of University Communications Photographs, as well as two large collections from area newspapers, San Antonio Express-News and San Antonio Light.
"For this project we wanted to select images that most people may not have seen before. Our archivists dug deep into the photo archives to find photos for the community," said Rushing.
With over 3.5 million photographs, the UTSA Special Collections team digitized images especially for the exhibit in the months leading up to 2018. UTSA Special Collections acquires, preserves, and provides access to rare and unique books, photographs and archives. Constantly expanding its collections, the digitization of photographs and other materials is an ongoing effort.
To see how the city has evolved over its 300-year journey visit La Puerta: A Photographic Journey of San Antonio. For more information on the Tricentennial celebration and events planned for the historic year, a schedule can be found on the San Antonio 300 website.