Now in its 12th year, the STEM Librarians South 2022 Conference will take place Thursday and Friday, July 28-29. Organized and hosted by UTSA Libraries, the virtual conference will bring together information professionals and academics to discuss current research, ideas, insights, and best practices that advance STEM research and education. STEM Librarians South is the first conference to focus solely on STEM librarianship. UTSA also hosted the inaugural conference in 2011.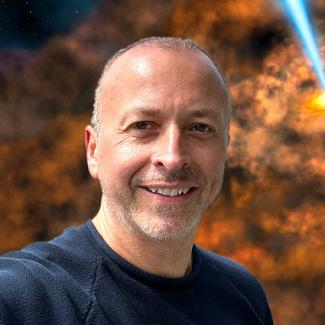 The upcoming conference will present a robust group of speakers from all over the United States. This year, Chris Packham, professor of Astrophysics at UTSA will give the keynote address. Packham is one of a select group of astronomers awarded time on the James Webb Space Telescope (JWST) to observe black holes. In his presentation, he will highlight his area of black hole research and how his team uses the JWST data. Other presentations include "Stem librarians and STEM researchers: Collaborating to enhance global biodiversity initiatives," "Shifting from non-STEM to STEM librarianship," "Carpentries Workshops: From Student to Instructor to Host," to name a few. The conference will also include a networking event on the first day.
The conference is free and open to anyone interested in sharing ideas and unique insights that help librarians advance the cause of STEM education and research.  Visit the 2022 conference website where you'll find a list of speakers and the conference schedule. Click here to register for the conference.