UTSA Libraries will host its annual ¡Ven a Comer! fundraising dinner June 17 at the Pearl's renowned Hotel Emma. The invitation-only event supports the UTSA Libraries Special Collections Mexican cookbook collection, the largest in the nation.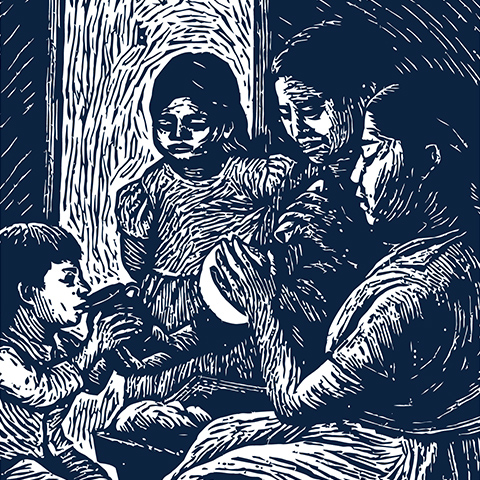 A unique collaboration of chefs and other culinary specialists from San Antonio and Mexico, Ven a Comer is a partnership by UTSA Libraries, the Historic Pearl, Hotel Emma, and the Mexican Cultural Institute, with additional support from the Consulate of Mexico in San Antonio and the Mexican Cultural Institute.
The collection includes over 2,000 titles in English and Spanish documenting the history of Mexican cuisine from 1789 to the present. Proceeds from ¡Ven a Comer! will support the development and preservation of the cookbooks, a task not taken lightly by Carla Burgos a Special Collections student employee.
Since 2018, she has been transcribing the Spanish cookbooks, many of them handwritten, into readable text giving modern-day chefs and historians or anyone wanting to know more about Mexican cuisine access to these gems. They also provide an intimate look at domestic life during the 18th and 19th centuries.
"Carla's work augments the countless hours Special Collections has contributed to digitizing our manuscript cookbooks," said Amy Rushing, assistant vice provost for Special Collections. "By transcribing the digitized copies, she is enabling online visitors from around the world the ability to search and find historic Mexican recipes."
Before she ever begins to transcribe, Burgos painstakingly has to read and re-read several pages of the cookbook to understand the syntax and grammar, which could take several days. Working only 19 hours a week, she has transcribed roughly 25 books.
"The handwriting may be difficult to decipher and takes a few days to familiarize with the script," she said, "and it could take me a month or two to complete."
Once the transcription of a book is complete, she then goes back to edit to make sure all is the same grammar and syntax from that era.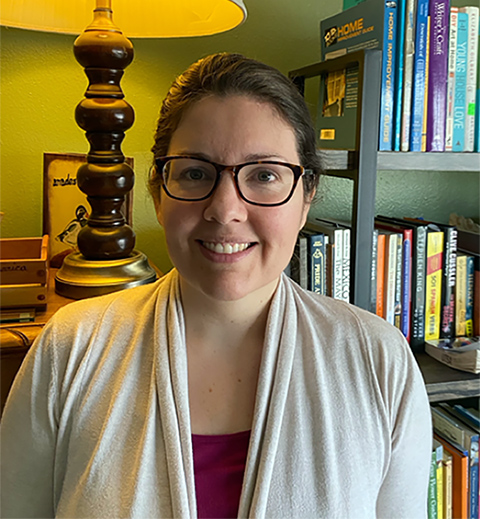 The Art History Graduate Student said, "When I transcribe, I get into the author's life. I can see how their lives revolved around cooking, handling ingredients, and creating the perfect dish. It is very time-consuming, but I like it."
Rushing added, "Carla's work reflects our commitment to sharing our collections with a wider audience and it complements the goals of Ven a Comer, which is to celebrate Mexican cuisine and our cultural ties with Mexico."
Ven a Comer will include a multi-course dinner which will feature modern interpretations of the food and spirits from some of the cookbooks Burgos has translated. The dinner will be prepared by guest chef Roberto Solis the owner/chef of Nectar restaurant in his native Mérida, Mexico. The night's other featured chef will be Jamie Gonzalez executive chef at Carriqui, San Antonio.
The evening will also feature a mezcal wine tasting reception with mezcal expert Pedro Jiménez Gurría to delight those both familiar and new to the agave-based liquor from Mexico.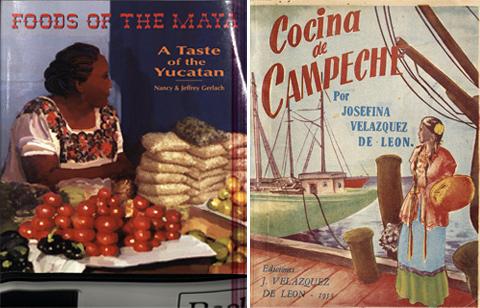 The Mexican Cookbook Collection as part of the library's special collections has brought national recognition to the university.
"Thanks to events like this and the support of so many, the Mexican Cookbook Collection has become an important resource in telling the story of Mexican cuisine and way of life," said Felipe Barrera, UTSA Libraries director of development. Anyone wanting to donate to the preservation and growth of the collection can do so here.
To find out more, visit the Ven a Comer website.
Learn more about:
UTSA's Mexican Cookbook Collection
View digital reproductions of some of the collection's most unique items, including manuscripts and an 18th-century cookbook of Latin American recipes including dishes such as postre de calabacitas de negro, gazpacho, Zopa de Naranja, and potaje Escondido.